Autograph and Photo Requests

Garrick is pleased to announce that his UK convention agent will be handling all autograph and photo requests. He looks forward to hearing from you.

Follow this link to make your request:
Garrick Hagon (theallianceagents.com)

... Late Activities ... Biggs will be back! ...

While Biggs parked his X-Wing for the summer, Garrick has had a busy time directing audio. He was thrilled to work with director, author and adventurer, Werner Herzog, who was reading his exciting autobiography, 'Every Man for Himself and God Against All'. Then came the delightful Geri Halliwell of the 'Spice Girls' who has written and read the first of a series about a feisty student, 'Rosie Frost', who overcomes the first traumatic weeks at a new, high-achieving school on a distant island. A different challenge faced the detectives Comoran Strike and his assistant Robin Ellacott in Robert Galbraith's (J.K.Rowling's) new thriller 'The Running Grave' read by Robert Glenister. And just published is Thurston Moore's recording of his life and times as lead guitarist of 'Sonic Youth'. His many friends included the famous musicians who came to be known as the punk generation.

Garrick is now acting again, playing Gabe in director Ben Wheatley's new series for Channel 4 called 'Gen Z' starring Robert Lindsay, Sue Johnston, Anita Dobson and Paul Benthall.

He is keen to see his Star Wars mates and fans again as soon as he finishes the TV series in November. Biggs will be back!

... Upcoming Chances to Meet Biggs ...

Garrick apologizes that he can't be with the terrific 'Unleashed Events' Team in Leeds to meet new Star Wars fans and old friends next Sunday, October 15th as he is working in Wales on Ben Wheatley's exciting 'Gen Z' TV series, starring Robert Lindsay, Sue Johnston and Anita Dobson, to be released next year, full of mystery, action, anger and blood, plus lots of dark comedy.

Biggs was bopping (and signing) at the big CANTINA CONCERT EVENT along with famous stalwarts from EPISODE IV: A NEW HOPE --  Julian Glover, Ken Colley, Paul Blake and more! Held at The O2, Peninsula Square from 10:30 to 18:30 on April 9th, 2023.

Biggs is back!

After filming in Rome recently, he was at the Sheffield Comic Con on Sunday, March 12th, 2022 at the Magna Science Adventure Centre, Magna Way, Rotherham, United Kingdom along with actors Will Mellor (2 Pints, Hollyoaks, Broadchurch) and Murray McArthur (Game of Thrones, Doctor Who, Wednesday) and comic-creators and authors, Lindsey Greyling, Kelvin VA Allison and AS Chambers. Lots of chat and fun and games! See you there!

Biggs in Barnsley and Hamilton, Ontario, Canada!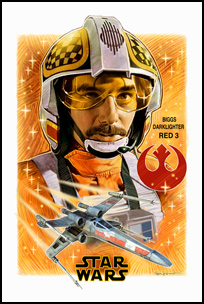 Biggs by artist Mark Rehkopf of Toronto, Ontario, Canada. Thanks Mark!


Garrick thoroughly enjoyed meeting fans and friends at Barnsley's ComicCon on Sunday, OCTOBER 16th, 2022 at the Metrodome, Barnsley.

And he returned to Canada to guest at Hamilton's RETROCON on Saturday, November 26, 2022, along with fellow X-Wing pilot Angus 'Jon Dutch Vander', MacInnes. Very excited see family and old friends again on home soil.

In October 2021 and April 2022 ... IT WAS LIKE OLD TIMES!

Garrick truly enjoyed leaving lockdowns and getting together with old friends and fans at The Power of the Force convention in Cologne. Biggs was live at WizardWorldVirtualTwitch
last October. See photos, autographs and chat at the links below.

https://www.facebook.com/wizardworld/ https://www.youtube.com/c/wizardworldtv https://m.twitch.tv/wizardworldvirtual/profile


... Lost Scene ...

Disney adds lost Luke Skywalker scene to Star Wars: A New Hope. (see link)

After the lockdown hit the 'The Visit', the play he was in at the National Theatre, Garrick is enjoying his inner space with family at home and a liberated life on the web. He sends best wishes to his friends and fans and hopes they are safe and well.


Garrick is also standing by to send you or anyone you like a special greeting/message/answer to a question on Connect Video Messages at https://www.celebvm.com

New CVM promo video: https://www.instagram.com/p/CFbx6ekHVzl/

If you'd like a personalised autograph and photo (£20 plus postage, payment to PayPal) please send your details to:
info@biggsdarklighter.com

Garrick's Twitter is @biggsred3

... Latest from 2019 ...

Garrick and Liza had a fantastic time with STARFANS in Moscow in May and thanks to Katerina and her wonderful team for their hospitality and kindness over the weekend.



Moscow Bounty Hunters


X-Winger Tisha in Moscow


Starfans at the Spy Bar in Moscow!

... The More Recent Past ...

Garrick enjoyed Carlisle and joined in on the fun at CARLISLE COMIC CON on March 16th at the Richard Rose Central Academy.

On March 9th and 10th he was enjoying meeting old and new friends at the incredible FILM and COMIC CON CARDIFF.

Garrick was back in Brussels (without a Backstop!) with his wife, Liza Ross, Mum in Tim Burton's Batman, at the BRUSSELS COMIC CON on March 2nd and 3rd.

Garrick had a great time in beautiful Avignon, France, at the Geek Expo there and then was at wonderful Pensacon in Florida and Lexington Comic and Toy Con in Kentucky with its great guests, welcoming fans and friends, incredible hosts and delicious bourbon.

Garrick and Liza had a splendid time with Honorio Ferrer and his team for the marvellous charity Projecto 145 in Mallorca in September and are grateful too for the tremendous hospitality of Laurent Tachon and his team in the 'A Little Country' event in Burgundy, France this autumn.

Garrick has had splendid times in Gijon, Spain, Obershausen, Germany, and Sheffield and Bournemouth in the UK and thanks all the fans, friends and organisers he has met over the past weeks.

Garrick can't wait to see the final edition of the exciting new Hot Wheels model from Mattel--the BIGGS DARKLIGHTER car! It's going to be premiered at CELEBRATION, Orlando on opening day and, if the test model is anything to go by, it should be a fantastic hit with friends and fans. BRING IT ON!

Garrick was at MCM COMIC CON at Excel, London on October 29th, 2016, and Garrick was also at Humber Unleashed on Well Lane, Kingston upon Hull, on November 6th, 2016.

Garrick visited Wintercon in New York on December 3rd and 4th, 2016 along with other valiant pilots from the Battle of Yavin.

Brussels Comic Con on February 25 and 26, 2017 (www.comicconbrussels.com)

London Film Convention on March 25, 2017 (www.londonfilmconvention.co.uk)

SFS Scarborough on April 9 (www.scifiscarborough.co.uk)

STAR WARS CELEBRATION on April 13 to 16 (www.starwarscelebration.com)

Burnley Star Wars Fan Fun Day on May 1 (www.swffd.co.uk)

Garrick was at Bedford Comic Con on Saturday, July 1st (http://bedford.em-con.co.uk)

Garrick and Liza send best wishes and much thanks to everyone at METROPOLI, Gijon, Spain for a terrific time.

He and Liza were at the Sci Fi event in Gijon in beautiful Asturias, Spain, from July 6th to 9th.

Garrick was at Star Wars Essex Charity Convention, Brookside Theatre Romford on July 15 (see site here on Facebook)

Garrick had a great time at London Film and Comic Con at Olympia on Sunday July 30th, 2017.

Garrick was at 'A Little Country' event in Matour, France, on September 16 to 17, 2017.

Garrick greeted friends and fans at the 'Amigos de la Ciencia Ficcion' at the Sol Katmandu Hotel on Calvia Beach, Mallorca on September 22nd and 23rd, 2017.

... Metro Unleashed ...

SUNDAY JUNE 26th, 2016: Garrick will be at METRO UNLEASHED for an exciting family orientated convention in GATESHEAD at the Lancastrian Suite adjacent to the Metro-Centre and the A1. He's looking forward to meeting everyone there.

Check out Metro Unleashed at:
https://www.facebook.com/events/447083872142876/

... The Force Awakens ...

Garrick welcomes The Force Awakens for Hewlett Packard at:
https://youtu.be/ssSRxoZJdGw

... Arkham Knight ...

Catch Garrick playing the gradually deranged Professor Henry Adams in BATMAN: ARKHAM KNIGHT opposite Mark Hamill (for the first time since 'Star Wars') as the Joker in the great new game from Rocksteady.

... For the Love of the Force, Manchester ...

CONGRATULATIONS and thanks to Carl, Andrew and the FortheLoveoftheForce team at their terrific event on December 4, 5 and 6, 2015.

... Appearances in 2016 ...

Garrick and Liza were at Comic Con Cymru at the Capital Shopping Centre, Queens St., Cardiff on September 24th and 25th, 2016.

Hola Espana! What a wonderful time at Cinefan Festival in Ubeda, Spain, for the weekend of July 23, 2016, with our terrific hosts, Pablo, Cecilia, Pedro, Antonio and the team. So good to see old friends from all over Andalusia.

And it was a great treat for Garrick's grandson Luke to meet his hero Mark along with Gary Kurtz at the terrific Celebration Europe at London's O2.

Watch James Benning's brilliant documentary video 'Blast it Biggs!' at https://vimeo.com/126754777. Read more about it here: http://www.businessinsider.com/star-wars-biggs-scenes-2015-5

... Legoland Denmark 2015 ...

Thanks to Julie, Christian, Nina, Nils and Claus and the whole Legoland team for a great time opening the spring season at Legoland, Denmark with a grand unveiling of the giant Lego X-wing. Red 3 was standing by!

... Past Conventions ...

On May 13, 14 and 15 Garrick was a guest at MotorCityCon in Detroit, Michigan.

Aberdeen, Scotland, called on April 30th and May 1st for the big Granite City Comic Con.

And he was at the Amelie les bains Star Wars event in southern France on March 26th and 27th.

Garrick was at the Big Apple Comic Con in New York for a special Battle of Yavin reunion on Saturday, March 5th, 2016.

He was also at the London Film and Comic Con at London's Olympia on February 27th and 28th, 2016.

Garrick was at DigiCon Doncaster on February 21st, 2016.

Garrick was among the magnificent sets and props at Manchester's 'FOR THE LOVE OF THE FORCE' on December 4, 5 and 6, 2015.

Garrick was at MCM Comic Con at the Birmingham NEC on NOVEMBER 21st. His wife, actress Liza Ross, was also a guest at this convention.

On November 6th to 8th, 2015, Garrick was at the Rhode Island Comic Con. www.ricomiccon.com

Garrick was at Wyntercon at the Wintergardens, Eastbourne, on October 31st and November 1st, 2015. www.wyntercon.com

Garrick was at TV and Movie Fest at Peterborough on October 25th, 2015. http://www.tenthplanetevents.co.uk/conventions---tv-movie-fest-840-c.asp

Garrick visited The Empire at the Collection in Lincoln on October 10th and 11th, 2015.

Garrick was at PARIS MANGA and SCI-FI SHOW at Porte de Versailles, on the 3rd and 4th of October 2015. See www.parismanga.fr.





Garrick had great time with the fans and Jesper and Filip and the team at Uppsala, Sweden, with many thanks to Fredrik who helped at his table.

Garrick appeared at the London Film and Comic Con at Olympia on July 17th, 2015.

Garrick visited Collectormania, at Milton Keynes on June 13 and 14, 2015: www.collectormania.com/miltonkeynes

Thanks to Shawn and the whole team of GallifreyOne in L.A. on February 13th to 15th, 2015, for a great time. It was terrific to meet old and new friends at this splendidly organised event.

Garrick and Liza Ross joined old and new friends at Preston Comic Con on SATURDAY, OCTOBER 25th in PRESTON, Lancs. Go to www.prestoncomiccon.co.uk.

A BIG THANK YOU to everyone at JEDI CON 2014 in Dusseldorf's terrific event, great fans and friends and incredible organisation and support from the Robert and the whole Jedi Con team and the German 501st Garrison. Biggs will be back on home ground at Fan Expo in Toronto on August 30th as a guest of the 501st troop and also hopes to greet Matt, Karen and Arthur from his shoot in Almeria on Dr. Who's 'A Town Called Mercy'. See more information on the website here.

Garrick is looking forward to meeting lots of friends again at the big Collectormania event at Glasgow's SECC on August 23rd and 24th (morning only). Visit the Collectormania website here.

Garrick will be at London Film and Comic Con on Friday evening July 11th at Earl's Court, 2, Old Brompton Road, London, SW5 9TA.

Garrick saw fans and friends at the Millennium View Con on May 31st and June 1st at the Jury's Inn, Liverpool.

Visit the Millennium View Con website here!


... Legoland Germany 2014 ...

Garrick opened Legoland Germany on April 5, 2014 with the largest Lego X-Wing in the world! Enjoy the three Legoland pictures to the right!


... Torun, Poland ...

Thanks to Rafal, Michal, Lukasz and all the Star Force team for their wonderful event in Torun, Poland, last November. It was a splendid time for the families who came and great to meet so many fans and friends.

The magnum of champagne presented by Adam, Marek and Kasia specially engraved with the helmeted Biggs Darklighter was a special gift, to be cherished in the Darklighter Museum.

And the breakfast celebration complete with cake and Polish vodka at the home of Leszek and the Family Budkiewicz and neighbours topped off a terrific weekend.

Star Force forever! Visit the site in Polish at starforce.eu.

Pictures from Star Force have been uploaded to the Galleries!


... Early 2014 ...

Crazy in Cardiff! Garrick is at Cardiff Film and Comic Con at the Motorpoint Arena on March 1st, 2014. www.showmastersonline.com

Viva Mexico! Garrick will be in Mexico City at the La Mole Comic Con Internacional on March 14,15,16, 2014 to meet Mexican fans and friends. www.lamole.com.mx

Let's go Legoland! Garrick will be flying (or at least 'standing by') the largest lego X-Wing in the world at Legoland, Germany from April 3rd to 6th, 2014. www.legoland.de


... November 2013 ...

And on November 23rd and 24th he hopes to see lots of old and new friends at MEMORABILIA at the NEC, Birmingham. At: www.mcmcomiccon.com.

Garrick and Liza are just back from Michael Nielsen's fun event in Taastrup with the gang (Star Wars Weekend 5 convention on November 2nd and 3rd at: www.DANSKSTARWARSLOGE.dk).


... May 2013 ...

Garrick had a fantastic time at XCON 2013 with Deep Roy and all the rest of the guests and fans. Many thanks to Robin and Steve, Rikki, Anise and all the wonderful staff. Weather was glorious, the ocean warm, the fashion show exotic, and the Palmetto Studios incredibly impressive.


... November 2012 ...

Garrick, who has just played Abraham the Undertaker in Dr. Who, A Town Called Mercy, is looking forward to seeing friends at Memorabilia at the NEC, Birmingham, November 24th and 25th along with his wife, actress Liza Ross from Tomorrow Never Dies and the ever-popular voice of Lamia in the animated series, Starfleet.


... June and August 2012 ...

Garrick: "with thanks to all the friends at FANTASTIC CELEBRATION 6 in Orlando!"

Look below for pictures from the event and visit the site at www.starwarscelebration.com.

Thanks to Cesar Ascenio and all the friends at FreakCon in beautiful Castellon, Spain, for a really terrific weekend in June.


... October and November 2011 ...

Garrick had a great time meeting friends at FACTS con in Ghent was proud to become an honorary member of the Benelux Base of the Rebel Legion. Thanks to Emmanuel. And to Pieter Soet and the Sorry No Subtitles Team.


... September 2011 ...

Thanks to Klaus, Wolfgang, Stefan and all at the Noris Force Con in Nurnberg for a truly great time and to Joseph 'StarWarsMan' Garcia for manning my desk.


... And ...

Thanks to Jose, Daniel, Guillem and to all the Star Wars Barcelona team for a wonderful evening at the Cosmic Shop near the Sagrada Familia in beautiful Barcelona.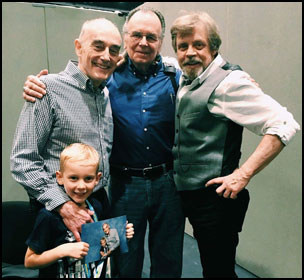 Grandson Luke, Garrick, Mark Hamill and Gary Kurtz.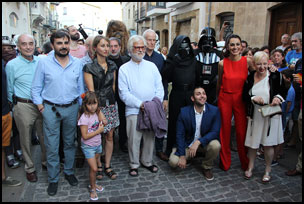 The Cinefan Festival team on parade before the concert.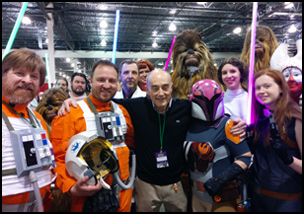 Thanks for a great event with the team at Detroit's MotorCityCon. And a salute to the Great Lakes Garrison: proud to be an honourable member.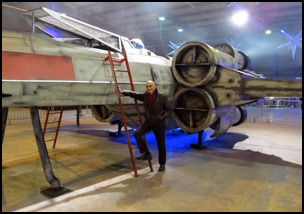 Garrick next to X-Wing at For the Love of the Force, Manchester (see galleries page for more pictures)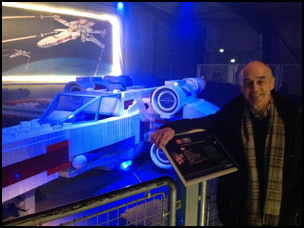 Biggs with world's largest Lego X-Wing at Legoland Denmark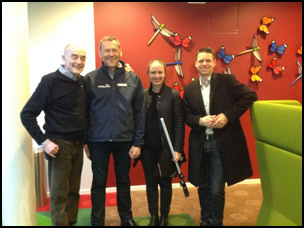 With Nils, Julie, and Christian, our hosts at Legoland Denmark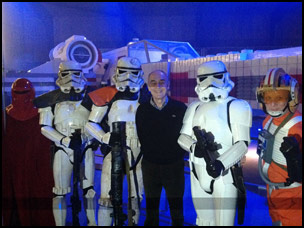 Biggs well protected at Legoland Denmark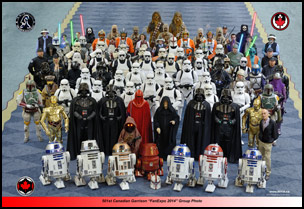 With Canadian 501st at FanExpo 2014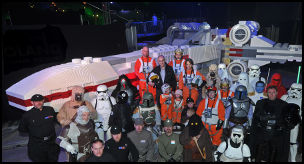 Legoland Force at Gunzberg 2014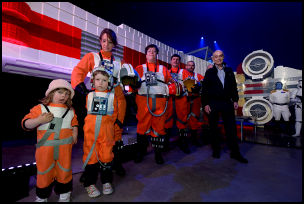 The Rebel Pilots at Legoland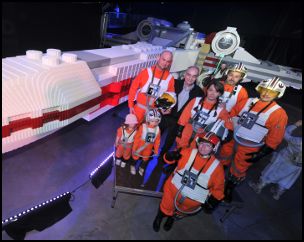 Legoland X-Wing Fighter and Crew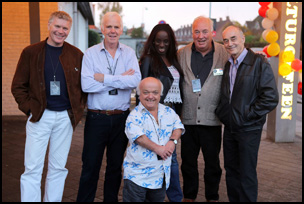 Benedict, Jeremy, Femi, Brian, Garrick and Rusty.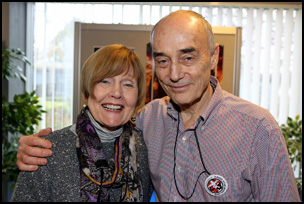 Liza and Garrick in Taastrup.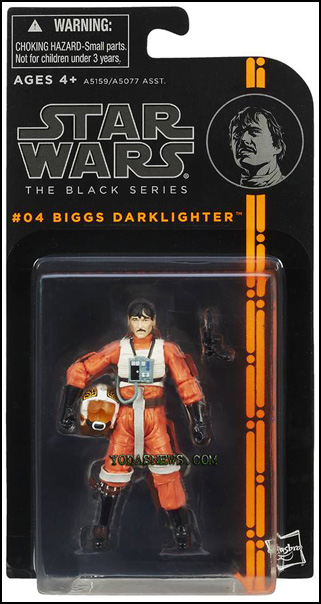 NEW BIGGS DOLL in the BLACK SERIES